No other group of individuals working in the OH&S sector can offer the depth of experience that the members of Eurosafe are willing to share.
Delivering Real Value
The Eurosafe board recognise that a major part of the continued success they enjoy can be attributed to the close relationships that have developed with its key supply partners.
Our partners work and collaborate with us to ensure our members maximise the group potential by building relationships, having a detailed understanding of products, expertise and business in order for us to serve our customers and deliver real value.
3M PPE Safety Solutions. Products that work as hard as you do. From the most basic to the most specialist.
Ansell's industrial division manufactures and markets high-performance, multi-use protection gloves and suits for a wide range of industrial applications.
After more than a century the Bollé team continue to detect potential risk to eyes in the workplace then designing and producing a safety spectacle solution.
Briggs Safety Footwear and protective clothing.  Look out for Briggs Branded Safety Products for all your protective clothing and footwear.
Centurion have been experts in head protection since the 19th century. Today they specialise in safety helmet, safety cap and respiratory protection systems.
For more than 40 years, Delta Plus's mission is to protect people at work.  Delta Plus designs, manufactures and distributes a full range of Personal Protective Equipment to equip people from head to toe.
Continuing a 200-year History of Safety and Protection. DuPont continues to improve upon its materials and standards that help keep all of us safe in the toughest conditions.
Ecospill was established in 2010 and are now the market leader in the manufacturing and supply of a wide range of spill prevention, containment products and services via a network of approved distributors. Quickly gaining a reputation as industries "first choice" for companies who require sensible, practical and cost effective solutions for their spill related issues.
Ejendals is a Swedish company that for generations has specialized in developing, manufacturing and marketing high-quality products that protect hands and feet. In close collaboration with researchers and customers, we design products that deliver the highest standard of protection, durability and ergonomics.
Eureka is a family owned and managed company established in 1959.  Eureka Safety is the PPE division of Y.Berger & Co AB, specializing in the  development and production of unique glove solutions for professional usage.
Globus products are used every day by industry professionals across the world, enabling them to achieve brilliant results and protect themselves from life-changing injuries.
We help customers build enduring safety cultures across a wide range of markets that include general safety and preparedness, first responder, electrical safety, and consumer products.
MSA is an organization fully committed to protecting the health and safety of our customers, and we spend countless hours developing, testing, and evaluating our products to ensure we achieve our goals.
As an innovative and agile UK manufacturer of Hygiene and Janitorial products, we offer a complete range and full end-to-end service for our clients.  Our team brings years of industry experience and will collaborate with you to achieve the best and most sustainable solution for your needs. We care about clean.
A multi-award winning second generation family owned business, Rock Fall has positioned itself at the forefront of the safety footwear industry through world first innovations that provide solutions to the ever-changing demands of modern businesses.
SC Johnson wants to make hands matter in the workplace.  What this means is we implement skin care programmes that deliver essential products, vital information and standards of behaviour which increase efficiency.
A leading importer and distributor of safety footwear based at the heart of the UK footwear industry in Northamptonshire. As well as our own brand of APACHE Workwear & Safety Footwear Sterling have the UK distribution rights for the DEWALT Safety Footwear & Workwear range.
TuffStuff Workwear – The innovative, high-performance workwear range that tradespeople love: strong, flexible, resilient. TuffStuff gives you a professional & technological edge: smart and confident when you're meeting clients; flexible & protective when you're tackling the awkward jobs that only you know how to do.
U-Power is Europe's leading manufacturer of innovative & technologically advanced safety footwear & workwear. Its company mission is to make daily working life safer, more comfortable, & more aesthetically pleasing. U-Power has a huge showroom & fully stocked warehouse facilities in the UK, offering a 24-hour turnaround service to its lifestyle-conscious customers.
Protecting people is our mission.  This means occupational safety at the highest level: made in Germany, certified and tested.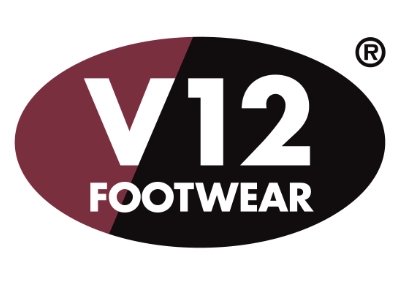 A family-owned industry-leading manufacturer of innovative safety footwear. For more than 25 years, people have come first. Using expertise, technology and innovation, V12 aim to improve health, safety and well-being at work by recommending the right footwear solutions for every wearer.